Oddworld : The Brutal Ballad of Fangus Klot
Aussi connu sous le nom : Oddworld : Fangus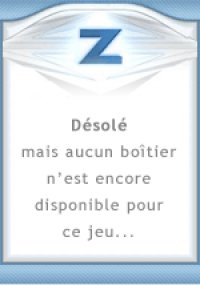 Révélé officieusement en 2005 par Game Informer sous le nom d'Oddworld : Fangus, Oddworld : The Brutal Ballad of Fangus Klot devait être un FPS/TPS dans la lignée directe de
Oddworld : La Fureur de l'Étranger
, mais en beaucoup plus sombre et politique.
Un groupement de bergers est envahie par un gouvernement étranger dont la civilisation est bien plus avancée et qui utilise la population locale comme des esclaves. Fangus Klot, le héros, s'échappe et mène une révolte, tout en se sachant lui-même condamné à mort par la maladie.
Noter Oddworld : The Brutal Ballad of Fangus Klot
Vous devez être connecté à votre compte pour noter un jeu.