Call of Duty : Ghosts
Aussi connu sous le nom : Call of Duty 10, COD : Ghosts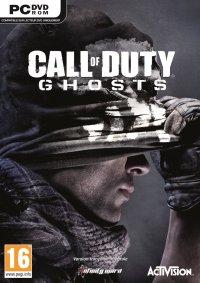 Note : ( détail moyenne )
Type de jeu : FPS
Plateformes : PC/Windows, PlayStation 3 (PS3), PlayStation 4 (PS4), Wii U, Xbox 360, Xbox One
Période : Contemporain
Modes de jeu : Campagne solo, Multijoueur, Multijoueur - Coopératif
Licence : Call of Duty
Développé par : Infinity Ward
Co-développeur : Neversoft Entertainment
Édité par : Activision
Statut : disponible
Date de sortie (Europe) : 5 novembre 2013 (date officielle)
Date de sortie (US/Can) : 5 novembre 2013 (date officielle)
Moteur Graphique : IW Engine
Site officiel : http://www.callofduty.com/ghosts/masks
Call of Duty : Ghosts est le 10e opus de la licence Call of Duty, prévu pour la prochaine génération de consoles.
Noter Call of Duty : Ghosts
Vous devez être connecté à votre compte pour noter un jeu.
Juin 2014
Février 2014
Novembre 2013
Octobre 2013

Achetez le jeu sur Price Minister !

En neuf ou en occasion, payez moins cher !