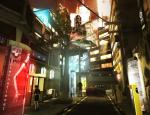 Au moment de sa sortie (le 11 juillet dernier),
Deus Ex : The Fall
avait montré des restrictions importantes pour les utilisateurs d'appareils jailbreakés sur iOS. Face à la colère des utilisateurs ayant payé le jeu, le développeur a fait machine arrière et
un patch vient de sortir
corrigeant cela ainsi que quelques autres détails.
La liste complète des changements se trouve dans la suite de la nouvelle.
Full details of the fix:

- Restriction on weapon firing which affected jailbroken devices have been removed;
- Improved enemy AI reaction and combat behaviour;
- Increased XP rewards for completing objectives;
- Increased the amount of credits gained as rewards, across the game;
- Improved damage and accuracy stats for the Combat Rifle;
- Increased accuracy of Shotguns for better mid-range effectiveness;
- Reduced some weapon costs (including high-end Plasma Rifles and Rocket Launchers).