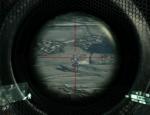 Crytek continue de patcher son jeu
Crytek Studios
vient de sortir le
patch
1.4 pour
Crysis 2
. Le patch est disponible directement via le système de mise à jour du jeu, mais également en version manuelle chez
AtomicGamer
et
Gamer's Hell
(50 Mo).
Cette rustine se concentre essentiellement sur le multi en ajoutant des choses qui auraient dû être dans le jeu
de facto
comme le
Vote-kick
, des slots réservés pour les admins etc. Mais le
patch
corrige également quelques
bugs
divers et variés autant en solo qu'en multi et optimise certains effets graphiques pour quelques cartes graphiques.
La liste complète des changements se trouve dans la suite de la nouvelle
PC Changes:

• Vote-kicking feature added.
• Added a reserved slot system for server admins.
• Further improvements to anti-cheat measures.
• Objectives are returned if they end up in forbidden areas.
• Fix for Nanosuit Modules that could not be leveled in some circumstances.
• Fix for some instances of errors logging into multiplayer that would report "Could not connect to Gamespy".
• Fix for unlock tokens failing to be awarded if a player quit a game in which they leveled up before the end of the round.
• Fix for inconsistencies with weapon zooming.
• Fix for outdated stats being saved when a client leaves mid-game.
• Fixes to the Nanosuit Reboot option available at level 50.
• Fixed several weapon exploits.
• Fixed a rare issue where auto-aim, stealth kill and grab would not work on an AI.
• Reduced memory footprint of sound.
• Optimized full screen effects on some graphics cards.
• Optimized SSAO on some graphics cards.