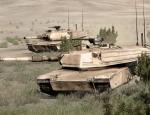 Très discrète, cette extension arrivera à la fin du mois
Bohemia Interactive Studio
vient d'annoncer le passage en
Gold
d'
ArmA 2 : Operation Arrowhead
, c'est à dire que le jeu est terminé et que les disques sont partis à la duplication. Le jeu sortira donc le 29 juin, comme prévu.
Operation Arrowhead est une extension pour ArmA 2 qui ne nécessite pas le jeu original pour fonctionner. L'action se déroule trois ans après le conflit de Chernarus, dans un pays imaginaire d'Asie Centrale baptisé Takistan où le joueur incarne un soldat américain.
Le scénario du jeu vous fera endosser de nombreux rôles au sein de l'armée américaine, du soldat d'infanterie au pilote en passant par le tankiste, en proie à des guérillas locales bien armées et préparées. Bien évidemment, cette extension proposera son lot de nouvelles armes et véhicules (AH-64 Apache, MH-47 Chinook, AH/MH-6 Littlebird, Stryker variants, M3 Bradley, T-55, BTR-60, M113, UH-1H, FN FAL, FN SCAR) et proposera un « Warfare Mode » qui ajoutera des éléments de stratégie en temps réel aux parties multijoueurs.
L'annonce complète se trouve dans la suite de la nouvelle.
ARMA 2: OPERATION ARROWHEAD IS GOLD

Arma 2: Operation Arrowhead Heads to Manufacture, Release Date Confirmed

Prague 7th June, Czech Republic – Award-winning independent development studio Bohemia Interactive has announced that Arma 2: Operation Arrowhead - the eagerly-anticipated massive standalone expansion pack for Arma 2 - has gone gold, with the final master disc sent for manufacturing.

Built upon over 10 years' experience, it thrusts gamers into the heart of the most realistic military combat simulation ever developed, featuring cutting edge technology, vast, detailed environments and authentically modelled units, weapons and vehicles. Branching, player-driven campaigns offer both singleplayer as well as multiplayer cooperative gameplay, accompanied by a huge range of single and multiplayer modes. Arma 2: Operation Arrowhead delivers a range of brand new features, such as FLIR thermal imaging, controllable Unmanned Aerial Vehicles (UAV), 3 huge new maps of Central Asian settings and over 300 new models. This hotly anticipated release massively expands upon the scope and depth of the "Armaversum", and offers its passionate community a whole new set of exciting gameplay features.

Bohemia's CEO, Marek Spanel, comments: "We're very proud to have finally finished work on Arma 2: Operation Arrowhead. Despite being labelled as a standalone expansion pack, the amount of content we have produced for Arma 2: Operation Arrowhead constitutes a full game by any reasonable measurement, and we're certain that once players get their hands on it on the 29th of June, they won't be disappointed."

Arma 2: Operation Arrowhead will be released exclusively for PC on 29th June 2010. For all the latest information, please visit www.arma2.com

Arma 2: Operation Arrowhead doesn't require the original Arma 2, but will upgrade it with the latest features and improvements, and integrates all content into one massive military library for the ultimate combat experience.

Track us on the web and be the first to know:
YouTube: ARMA2official
Twitter: IDEAGames
Facebook: IDEA Games


About Arma 2: Operation Arrowhead
Three years after the conflict in Chernarus, portrayed in the original Arma 2, a new flashpoint explodes in the Green Sea region and coalition forces led by the US Army are deployed to Takistan to quickly restore peace and prevent further civilian casualties in this standalone expansion pack to the best military simulator of 2009 – Arma 2.
Building upon the success of Bohemia Interactive's critically acclaimed Arma 2 ("Most PC Game of 2009"), Arma 2: Operation Arrowhead offers a brand new gameplay experience with a range of new content, features, and engine developments.
Expanding the scope and depth of the 'Armaversum', this flashpoint shifts the focus to a new theatre of war. The Central Asian setting boasts fully destructible and interactive environments, which offer the signature gameplay you've come to expect from the creators of genre-defining Operation Flashpoint*.

http://arma2.com I YouTube profile : ARMA2offical

About Arma 2
Arma 2, set in 2009 in the fictional state of Chernarus - a post-Soviet state where civil war has raged over 2 painful years. As a leader of USMC Force Recon team, you are sent with your squad to prevent further civilian casualties and ensure ongoing stability in Chernarus.
Arma 2, the latest hit in the series of realistic military simulators, is based on latest generation technology, offering a large-scale game world, authentic and extremely detailed modern units, weapons, vehicles and environments, and providing a vast array of challenging single player and multiplayer gameplay options.
Released worldwide during summer 2009, Arma 2 was shot to the top positions of official PC charts around the world immediately following its release. Arma 2 won "Most PC" Game in the 2009 PC Gamer Awards.

http://arma2.com I YouTube profile : ARMA2offical

About Bohemia Interactive
Established in 1999 in Prague, Czech Republic, Bohemia Interactive is an independent game development studio that focuses on developing original state of the art computer entertainment and simulation software, including the research of proprietary advanced real-time 3D graphics, artificial intelligence and physical simulation technologies for real-time interactive environments.
Operation Flashpoint*, Bohemia Interactive's debut game published by Codemasters in 2001, became the No. 1 bestselling PC game around the world and has won many international awards, including "Game of The Year" and "Best Action Game." Over 2 million copies of Operation Flashpoint have been sold since its release.
Bohemia Interactive's second major release, ArmA: Armed Assault, followed in 2007 and sold over 400,000 copies on the PC through various local publishing partners.
Arma 2, the latest hit in the series of realistic military simulators, released worldwide during summer 2009 was placed shot to the top positions of official PC charts around the world immediately following its release. Arma 2 won "Most PC" Game in the 2009 PC Gamer Awards.
Bohemia Interactive won the Best PC Game Developer award for 2001 at London's ECTS exhibition and Rookie Studio of the Year award at GDC 2002.

http://www.bistudio.com/ I http://community.bistudio.com I http://forums.bistudio.com/

*"Operation Flashpoint"TM is a trademark of Codemasters.


About IDEA Games
IDEA Games is an Independent Developers Association, founded by three computer game development studios: ALTAR games, Black Element Software and Bohemia Interactive Studio, and recently joined by Centauri Production. Along with their own development, it supports other gifted teams to make their projects real.

http://www.idea-games.com I YouTube profile: ideagames I MySpace profile: IdeaGames

Support your developer by Sprocketing a developer! Visit http://www.sprocketidea.com.