One Of The Last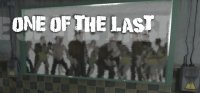 One Of The Last est un FPS pour le casque de réalité virtuelle HTC Vive dans lequel il faut survivre à des zombies.
Vous devez être connecté à votre compte pour noter un jeu.
Achetez le jeu sur Price Minister !

En neuf ou en occasion, payez moins cher !