Dying Light : The Following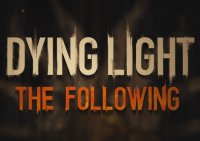 Dying Light : The Following
est une extension pour
Dying Light
qui vous propose de visiter une nouvelle carte, hors de la zone de quarantaine, et qui est plus grande que toutes les cartes du jeu de base réunies. D'où l'apparition aussi de buggies, que l'on peut personnaliser et équiper d'armes.
Dying Light : The Following - Enhanced Edition
est une version qui contient le jeu de base amélioré graphiquement, l'extension
The Following
, et tous les DLC déjà sortis.
Noter Dying Light : The Following
Vous devez être connecté à votre compte pour noter un jeu.
Décembre 2015

Achetez le jeu sur Price Minister !

En neuf ou en occasion, payez moins cher !